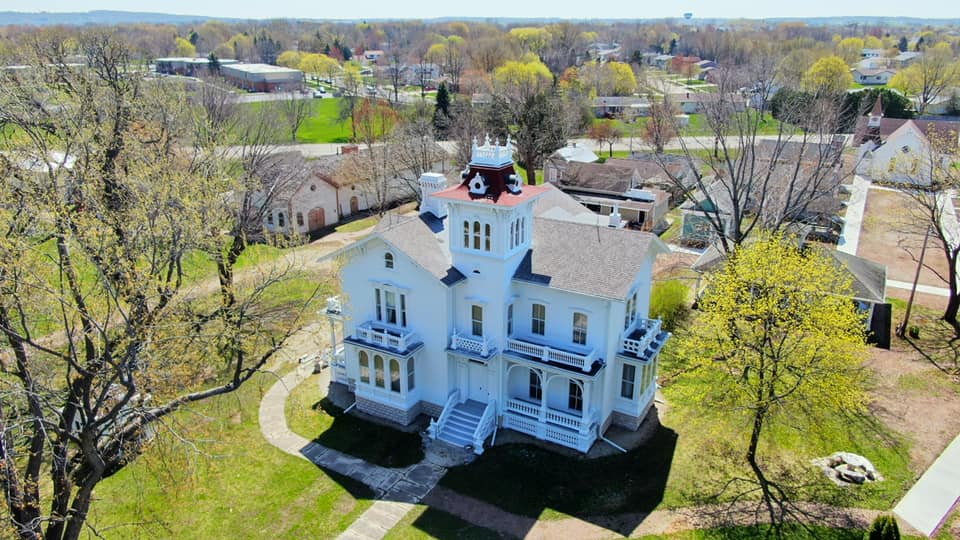 The Historic Village District
We make history fun! This one-of-a-kind historic village has been revitalized after roughly $2 million of meticulous restoration, which is a pretty historic act in itself. The village consists of over 30 buildings, a museum and a library, with the stately Galloway Mansion smack dab in the center. Moments away from this jaw-dropping landmark, you'll find the Greenway Arboretum, scenic parkland, and another very tasty piece of history: a 50's-style drive-in.
GENERAL LOCATION:
At the southeast curve of Pioneer Road, moments away from sprawling Buttermilk Creek Park.
WHAT YOU'LL FIND:
The historic family farmhouse that evolved into Galloway Mansion • Tools and treasures from Native American civilizations through the World War II era • Nearly 30 historic buildings showcasing the trades of yesteryear • The bucolic Buttermilk Creek Park and Amphitheater • The 14-acre Greenway Arboretum • Gilles Frozen Custard, Sebastian's Steak House, and the Sweet & Salty Pig.
WHAT YOU CAN DO:
Enjoy Wisconsin's favorite Ice Cream Social. • Stroll through Galloway House & Village, hear its stories and touch the past. • Get married in a historical church and ring the bells. • Step aboard a rare caboose or into an early Studebaker. • Learn about the Civilian Conservation Corps from the Great Depression. • Take in a concert under the stars • Barrell down the sledding hill in Buttermilk Creek Park. • Hike the trails at Greenway Arboretum. • Have a chocolate malt delivered by a carhop. • Nibble on the candied bacon garnishing your Bloody Mary!
Other districts: