15 Best Things to Do in Fond du Lac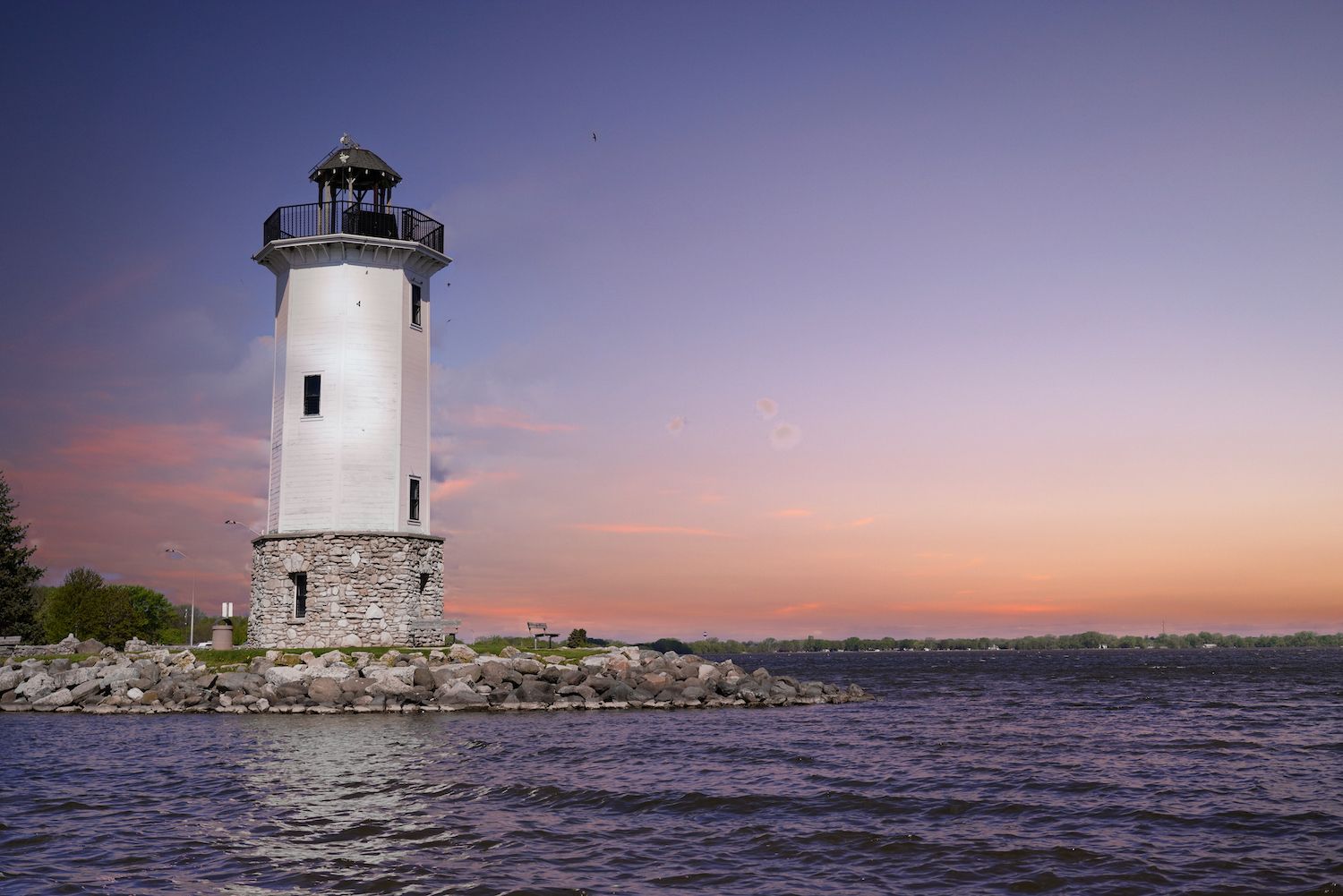 Image courtesy of Aaron of L.A. Photography / shutterstock.com
Jaslynne | August 27, 2021 | Travel Lens
Nothing beats the classic – this is what you will probably think of when you visit the beautiful Fond du Lac.
With the combination of its natural picture-perfect views and year-round perfect weather, Fond du Lac will surely hit you with that relaxing and homey feeling.
You might be wondering where this town's unique name came from. Accordingly, Fond du Lac came from a French term, which means the "farthest end of the lake."
Located in the east-central part of Wisconsin, Fond du Lac lies on the majestic Fond du Lac River.
Fond du Lac may be best known for its proximity to Lake Winnebago, but this place has a lot more to offer.
If you want to cross out more activities on your bucket list while traveling, this place will surprise you.
Let's take a look at some of the most interesting activities you can do in Fond du Lac.
Kiekhaefer Park
It is time for some park-hopping! If other places have beautiful islands near each other, Fond du Lac has diverse and naturally picturesque parks to choose from.
If Lakeside Park is a place where you can bring your kids and your entire family, Kiekhaefer is where you can have your alone time or bond together with your friends.
It is a good place for summer walking. It is also a perfect place for snowshoeing, cross-country skiing, and sledding during winter. Kiekhaefer is also known for having stunning views, especially when you look at it from its tower.
Lakeside Park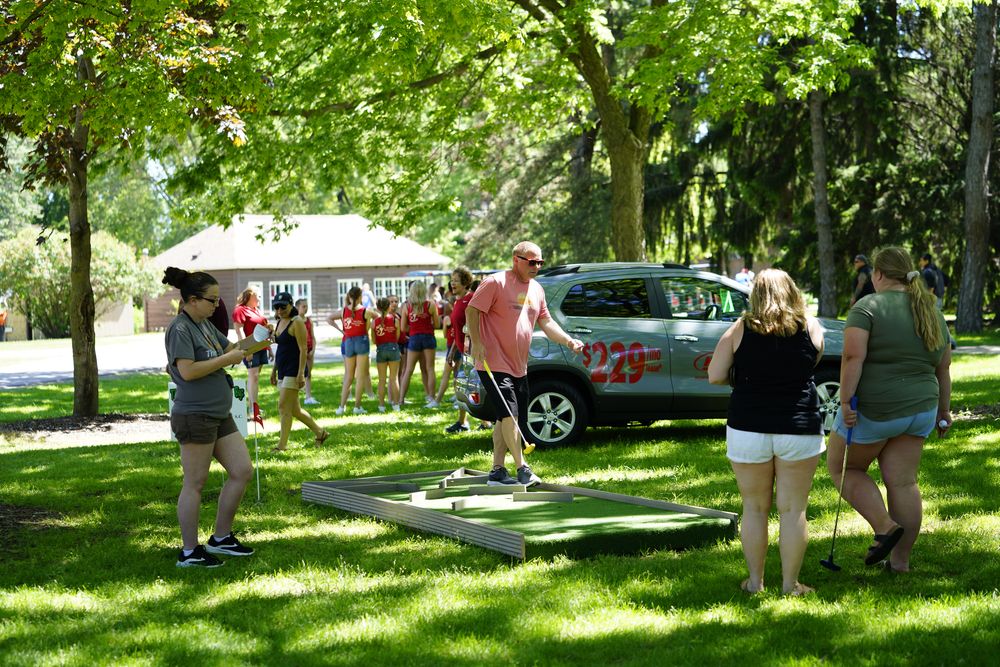 Indulge in the calming beauty of one of Fond du Lac's main highlights.
Located at the south end of Lake Winnebago, Lakeside offers 400 acres of open recreational space where you can enjoy all kinds of fun and energizing activities.
If you are traveling with your kids or if you are just simply a kid at heart, Lakeside has so much to offer you.
With four playground sets and splash pads, your kids will surely enjoy being out in the sun during a lovely summer day.
Playing in the playground can be a bit tiring. After this, you may take a few steps and you will see a bunch of affordable amusement rides for you to try!
You and your kids can try the cute little train ride. Then, there would be two more rides waiting for you – the whip ride and the carousel.
The fun does not end here!
You can also enjoy water activities by renting canoes, pedal boats, and kayaks. Through this, you can see more of the scenic views Lakeside has.
If animals have a special place in your heart, Lakeside has a special spot for you too.
There is a small petting zoo with rabbits, goats, and even llamas!
After experiencing all the fun, there is still one more spot to visit – the lighthouse. Originally built in 1933, the lighthouse has been the symbol of Lakeside Park and Fond du Lac itself.
By checking the lighthouse, you will see the captivating beauty of the lake's entirety.
Children's Museum of Fond du Lac
If there are fun places for kids to play at, there are also places in Fond du Lac where kids will learn while being amused by the fascinating attractions in the Children's Museum of Fond du Lac.
It opens from Wednesday to Saturday from 9 am to 4 pm, and no reservations are required to visit the museum.
With 15,000 sq. feet of indoor space and more than 10,000 sq. feet of outdoor space, it is guaranteed that kids will enjoy while learning.
Children's Museum also has various events on scheduled dates that may be ongoing during your visit.
In the Children's Museum of Fond du Lac, fun and learning are guaranteed.
Downtown Fond du Lac
Another interesting thing to do in Fond du Lac is to explore its Downtown. Downtown Fond du Lac has a huge variety of products and services to offer. From food to fashion, from gifts to personal care – they got you covered.
The night market is also open from 5 pm to 8 pm. It is filled with food stalls, small shops, and live music sessions. Fresh goods straight from the farms will also be available on the farmers market which opens from 8 am to noon.
The best part of traveling is to experience things locals always do. In Downtown Fond du Lac, you can shop like a local, eat like a local, and explore like a local.
Fond du Lac State Park Trails
More outdoor physical activities await you in two famous state trails of Fond du Lac.
Starting off with Wild Goose State Park Trail – this is a 34-mile rail-trail that is also known for being home to more than 250 bird species.
Among these are waterfowl, Canada goose, and many more.
Wild Goose State Park Trail is open from 6 am to 11 pm all year round. A state trail pass is also not required for walking and hiking.
However, people aged 16 and above who want to go biking, horseback riding, cross-country skiing, and in-line skating on certain trails must present a state rail pass.
Another state park trail famous in Fond du Lac is the Mascoutin Valley State Park Trail.
This state trail is divided into eastern and western sections. The eastern section runs from Rosendale to the city of Fond du Lac and the western section runs between Berlin and Ripon. This state trail covers a total of 21 miles. The western section covers 11 miles while the eastern section covers 10 miles.
Similar to the Wild Goose State Park, Mascoutin is also open from 6 am-11 pm.
The same rules also apply to the state trail pass. These state park trails are among the most famous and top-rated attractions in Fond du Lac.
It is surely an experience you would not like to miss.
Thelma Sadoff Center For the Arts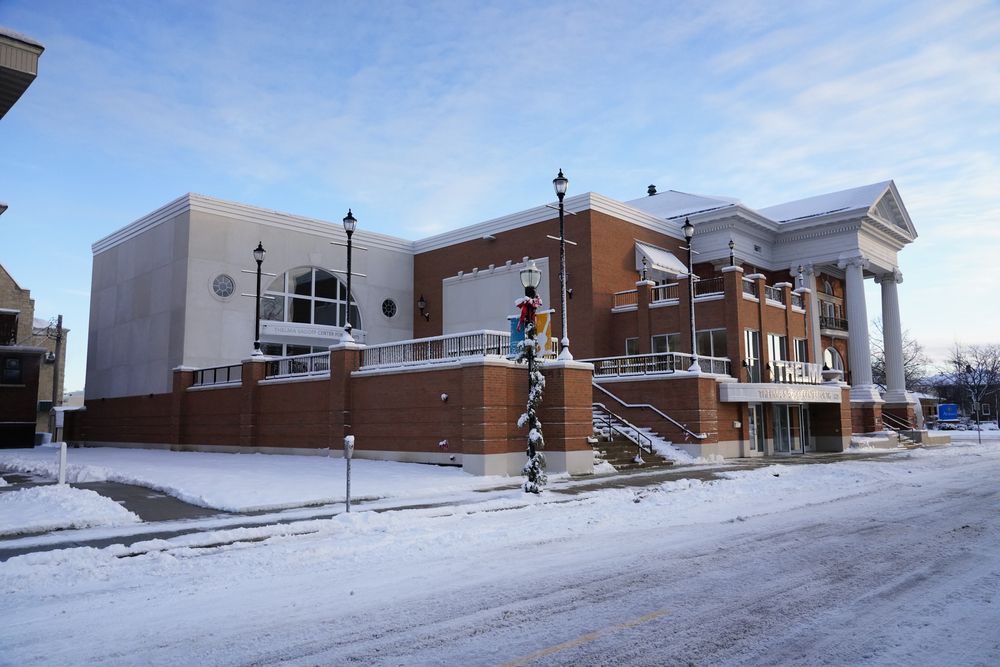 After jumping from one park to another, it is now time for another highlight of Fond du Lac, Thelma Sadoff Center For the Arts.
THELMA is home to many forms of arts like music, film, and art exhibits. They also offer a venue for social gatherings.
THELMA also has classes where students are taught to express and explore their creativity. These classes are available to kids and adults.
If you are planning a quick trip to Fond du Lac, it would be nice to buy a ticket and enjoy one of THELMA's world-class shows and exhibits.
This would surely be one of the most memorable experiences during your trip.
Buttermilk Creek Park
You may have heard of the famous events in the Buttermilk Creek Park, such as the Music Under the Stars Concert Series which happens every Monday night during summer.
Another event that takes place in the Buttermilk Creek Park is the Buttermilk Festival Concert Series on Wednesday nights throughout the entire summer.
These events made Buttermilk Creek Park more popular among locals and tourists as well.
But there are still other activities you can try when visiting this park. This 20-acre park has an amphitheater where concerts and events happen. Buttermilk Creek Park is also one of the best places in Fond du Lac to play sports. It has five lighted tennis courts and two basketball courts. There are also two playgrounds and a large sledding hill.
If you want to stay for a little bit longer and decide to have a picnic in the park, Buttermilk Creek Park also has a picnic shelter for you.
Sports, concerts, picnics – all these are possible in Buttermilk Creek Park.
Hobbs Woods Nature Area
If you are a nature lover, this must be your ultimate go-to place in Fond du Lac.
Hobbs Woods covers a 60-acre county park dedicated to hiking and all things Nature. It does not matter whether you are a beginner in hiking, Hobbs Woods is known for being good for all skill levels. You will also find beautiful wildflowers while hiking. You can also treat your dogs to an exciting walk because Hobbs Woods is also Dog-friendly. It does not matter when you want to hike.
This county park's trail is accessible all year round. It is also a popular place for cross-country skiing during the winter.
Relax with nature. Relax in Hobbs Woods Nature Area.
Fairgrounds Aquatic Center and Waterpark
Water adventures are always among the "yes" and "to-do" lists while traveling.
In Fond du Lac, Fairgrounds Aquatic Center and Waterpark got your back! They are open from 12 pm to 8 pm. You can never go wrong with an extreme water fun adventure.
This waterpark has a wide variety of slides and water features to choose from. For kids or for adults – they've got it all!
There are also sand areas and grassy areas you can stay on if you want to have some fun with Mr. Sun.
Fond du Lac County Historical Society
Aside from all the fun-filled adventures and breathtaking sceneries, Fond du Lac also has a rich culture and history. Fond du Lac County Historical Society aims to connect people to history by "inspiring passion, preservation, exploration, and fun." They have a Galloway House and Village which is open from Wednesday to Friday, 11 am to 4 pm. They are also available on Saturdays and Sundays from 10 am to 5 pm. If you want to learn more about Fond du Lac County's history or simply history in general while traveling, this is the place to be.
Fond du Lac Public Library
Learning never stops even when traveling. If you are a bookworm, Fond du Lac Public Library has a lot in store for you. The greatness of this public library does not end with the wide variety of books they have. They will also give you the best treatment. You can request a tour and library staff will accompany you and show you all the features of the library. You can even book a librarian to assist you one-on-one! There is also equipment available to use as a fax machine, photocopiers, scanners, and even a charging station! Fond du Lac library not only allows you to learn but also makes learning a lot easier for you.
Fond du Lac Food
A trip will never be complete without trying good food recommended by the locals themselves. Fond du Lac has numerous great food places lining up across the streets.
One of the most rated food stops is The Sweet & Salty Pig. They make their dishes unique and savory by adding bacon. From brunch to dinner, this top-rated Bar & Grill will make you crave that bacon goodness.
If you are a fan of seafood, the next food place is for you. Salty's Seafood & Spirits is an award-winning seafood restaurant serving an out-and-out menu from appetizers to lunch dishes to dinner. You can try different seafood dishes for every meal, and you will never run out of options. Opposite to their name, their dishes have a great balance when it comes to flavors – never too salty!
Of course, you can never forget about trying pastries while traveling. For this, Bryanna's Bakery will be your best friend. Century loaves, flourless chocolate cakes, colorful French macarons, and many more – these will all be made by a family of passionate bakers. At Bryanna's everything is made with love; everything feels like home. This is why you will keep coming back for more.
Volunteering
Last on the list, but definitely not the least, is volunteering. Nothing will give you more satisfaction than giving back and helping other people. A lot of organizations and facilities in Fond du Lac need assistance and volunteers to work with them. This may be an unusual thing to do on a vacation, but the moment you step inside an organization and choose to help, all that follows are memorable experiences that you may treasure for the rest of your life. You will see smiles brighter than any smile you have seen before and these smiles will all come from you. Do not hesitate to add this to your bucket list. Go out there, spread some love, and make someone smile.
Final Thoughts
Nature, physical activities, arts, and history – these are just some of Fond du Lac's many local attractions. This is the place where you can celebrate diversity. You will never run out of things to do in Fond du Lac. Whether with your family, friends, or even when you are traveling alone, Fond du Lac will surely surprise you with its captivating beauty. Grab your bucket list and get ready for a fun adventure in Fond du Lac, your home away from home.
Reference: https://great-answer.com/