Radisson Hotel & Conference Center Opens in Fond du Lac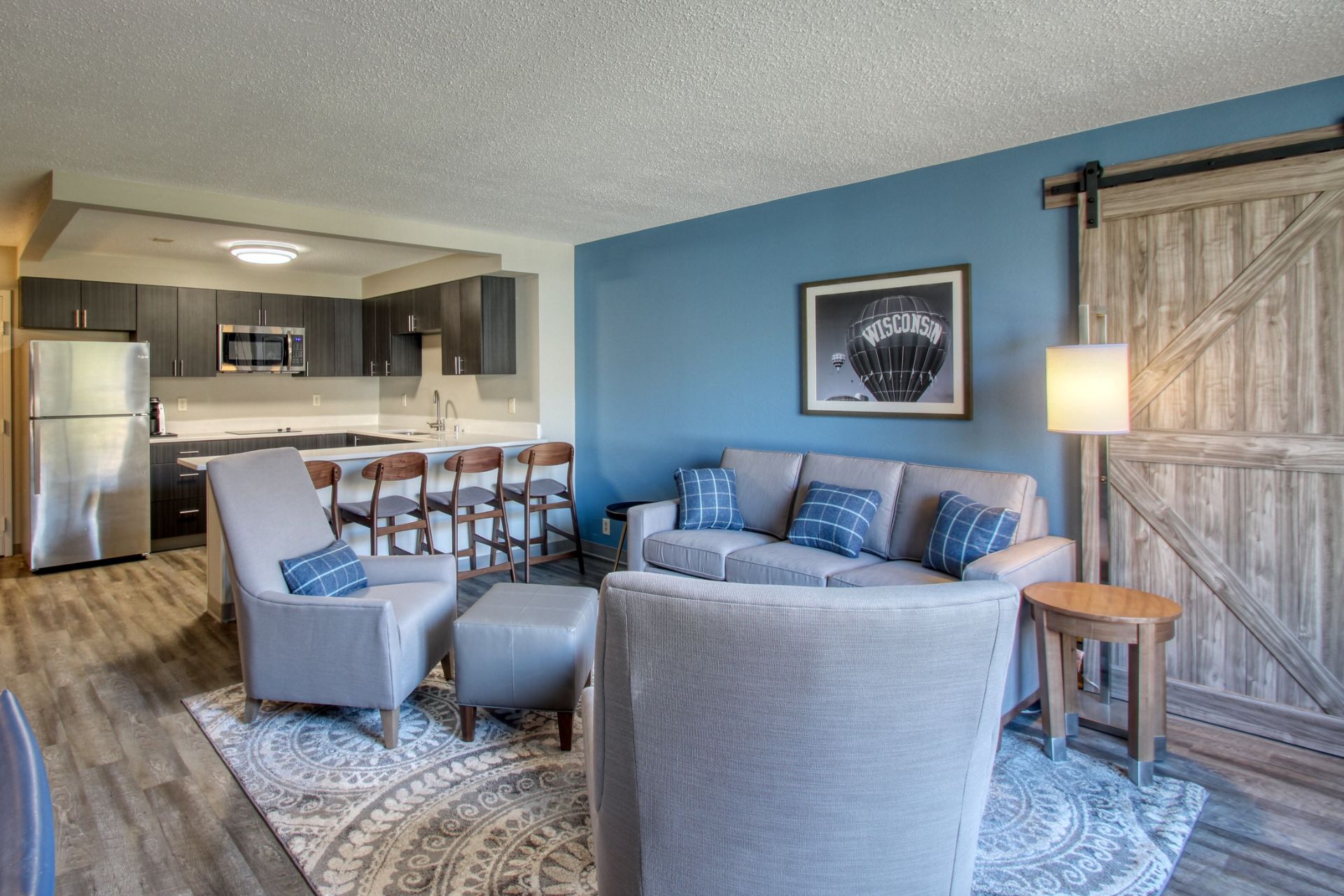 Following a multimillion-dollar renovation the Holiday Inn in Fond du Lac, has become a Radisson flagged property, which is one of the country's best-recognized hotel brands. The Radisson Hotel and Conference Center, in the heart of the Conference District, is positioned within an hour drive of Madison, Milwaukee and Green Bay, making it an ideal destination for guests seeking a quiet retreat or hosting a large social or business function. The hotel features updated common spaces and guest rooms with contemporary designs.
Radisson is an upscale hotel brand that delivers Scandinavian inspired hospitality and enables guests to focus on a work/life balance and find more harmony in their travel experience. This tracks perfectly with design trends taking the hospitality industry by storm. The hotel offers a more natural and home-like feel with unique elements such as mixed textures, unique wall treatment and tiles. The old standard front desk lobby has been renovated and now offers a dynamic social space featuring cozy couch seating and a modern front desk. The new interior design elements tell the unique and engaging story that is representative of the Radisson brand.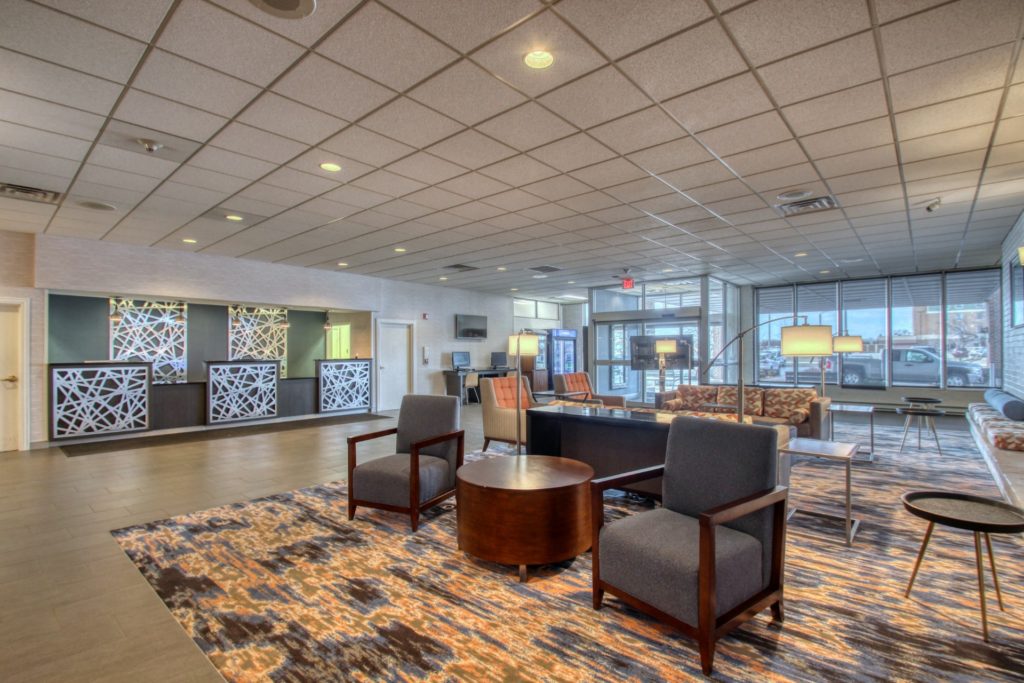 The hotel offers 133 guest rooms and suites. Guests can take advantage of the hotel's 24-hour business center, fitness center, complimentary parking and free Wi-Fi. Visitors have access to a 10,000 square foot recreation center including an indoor pool, hot tub and interactive games. This makes the hotel a perfect spot for a family "stay-cation." Locals and guests are encouraged to dine at the onsite restaurant Benvenuto's Italian Bar & Grill, serving classic Italian dishes, as well as an array of daily happy hour specials.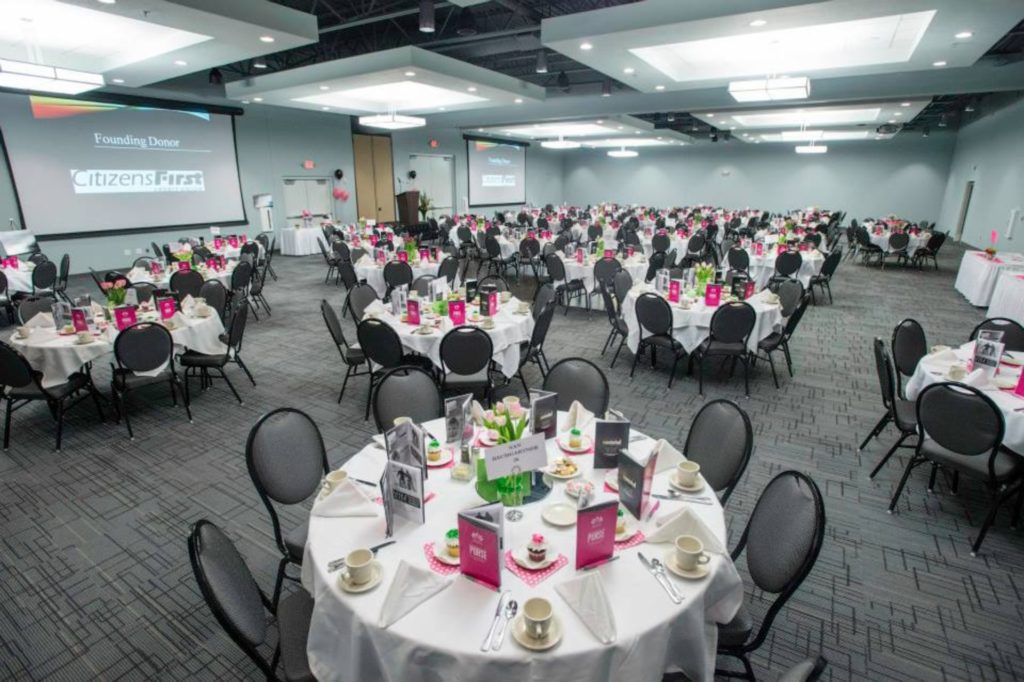 Educational seminars, conventions and wedding receptions are held in the hotel's 13,315 square foot meeting facility equipped to hold up to 600 guests. Each of the 12 meeting rooms include access to free high-speed internet, tables and chairs, audio-visual equipment and onsite catering. An onsite event coordinator is also available to assist with every detail from equipment setup to catering.